Affordable Insurance Las Vegas – Homeowners Insurance
We make it easy! We'll even visit you in your home for your FREE initial quote and reap the rewards of combining policies. Your insurance agency should give something back when you protect everything you love. You'll save some major green when you sign up for a bundle policy. Just ask one of our professionals about how you can bundle and save. From one neighbor to another, trust is a key factor when it comes to insuring your home; you want to make sure you're prepared for anything. Our agents will answer any questions you have honestly and with integrity, and will never charge any hidden fees.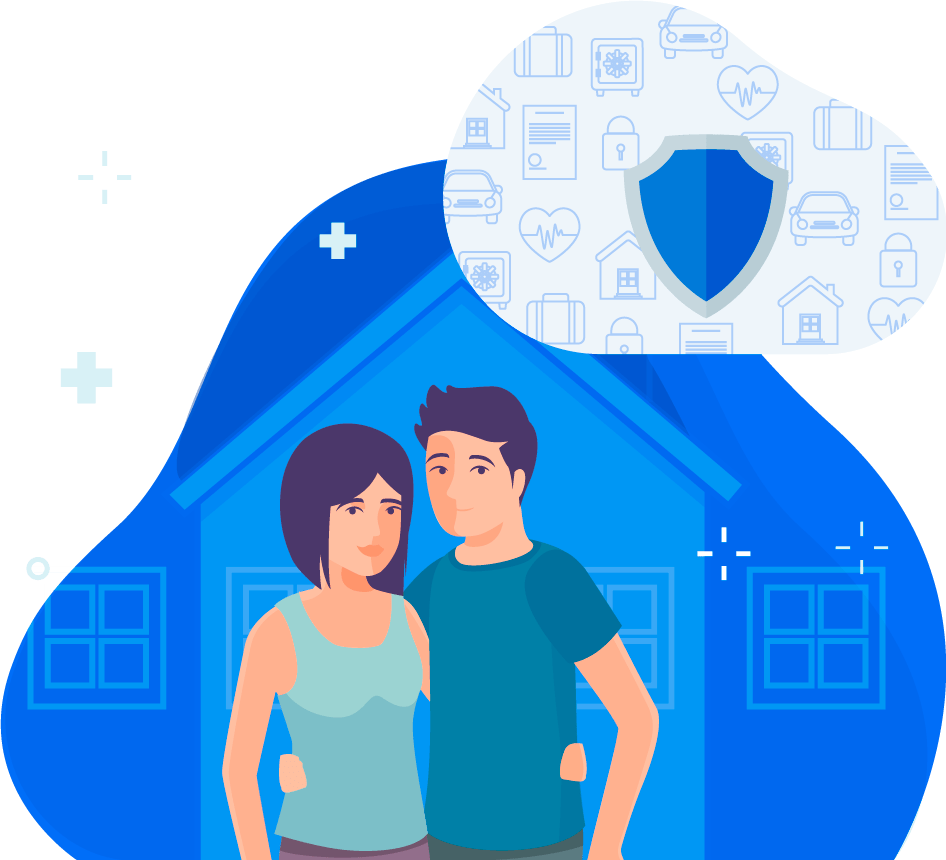 Start With a Free Custom Quote
Protect your biggest investment with homeowners insurance from Affordable Insurance.
Standard Coverage Types
Homeowner's Insurance
Condominium or Townhouse
Mobile Home Insurance
Other Coverage
Renter's Insurance
Extended replacement cost coverage
Replacement cost on contents coverage
Homeowners insurance from Affordable Insurance provides coverage for your home in the event of certain losses. For example, if your home is burglarized or damaged by a fire or disaster covered by your policy, homeowners insurance can help you replace your belongings or repair your house. Homeowners insurance may also provide liability coverage, which can protect you if someone is accidentally injured while visiting property.  Many home lenders require coverage in order for them to give you a loan for your home purchase. If you make an offer on a home and are using a loan, it's time to comparison shop rather than waiting until the offer is accepted. Even if you're not using a mortgage and aren't required to buy homeowners insurance to protect the lender, it's still a good idea if you want to protect yourself against loss!
What does homeowners insurance cover?
An important thing to remember is that each homeowners insurance policy varies. Experts recommend you compare policies in deciding on the level of coverage you need.
Covering your residents and more:
Homeowners

Condominium or townhouse

Mobile home
No matter where you rest your head, make sure you're fully covered:
Renters

Extended replacement cost coverage

Replacement cost on contents coverage
Call Affordable Insurance today at 702-437-0076 or stop by and see how much you can save on your insurance policy. Se habla Español.
Put You & Your Family in Good Hands
Get In Touch
We pride ourselves on great communication! Let us know how we can help, or answer any questions you may have.