Welcome to Affordable Insurance of Las Vegas!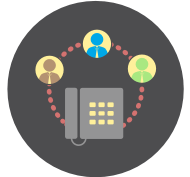 We're precise and detail-oriented when we're developing insurance policies for our fellow Las Vegas residents. Each person is unique, and it's essential that we meet those individual needs and preferences. We're also available to our clients to answer questions and provide guidance. Our customers continue to choose us for life insurance, auto insurance, home insurance, and property rental insurance because we're: Friendly and professional Highly experienced Family-owned and operated Fully licensed and insured Why should you choose Affordable Insurance of Las Vegas? Passionate Agents Not only are our agents resourceful and knowledgeable, but they're passionate about what they do. They're dedicated not only to the job but to you.
We like to call ourselves professionally passionate. Always willing and ready to go that extra mile. Fully Responsible Another word for "Responsibility" is "Trust", another word for trust is "Accountability". You can be more than confident that Affordable Insurance assumes full responsibility for any action we take on your behalf. Integrated Workflow CONVENIENT LOCATION IN LAS VEGAS! Easy access to serve you, making payments, reporting claims, and getting real time help with your insurance coverage is more efficient than ever before. Handling your business better is how we improve ours. High Quality Service Our TOP PRIORITY can be summed up in one word… YOU! Nothing means more to us than a satisfied customer from satisfactory service. Our doors won't close until the deal is closed, "Affordable Insurance" the handshake of High Quality.
Affordable Insurance Las Vegas…Just Got Even More Affordable!