For Individuals or Families.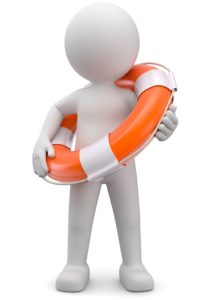 Aflac Incorporated is the largest provider of supplemental insurance in the United States, founded in 1955 and based in Columbus, Georgia. In the U.S., Aflac underwrites a wide range of insurance policies, but is perhaps more known for its payroll deduction insurance coverage, which pays cash benefits when a policyholder has a covered accident or illness.  AFLAC has various polices including but not limited to Accident, Cancer, Dental, Term Life.
Primerica is a distributor of financial services and sells products through representatives in the United States, Canada, Puerto Rico and Guam. As of 2011, it was the largest independent financial services marketing organization in North America with 90,000 representatives. Primerica has term life polices and can also assist and guide individuals on saving and building financially for their future.
For Whole Life/Final Expense

Lincoln Heritage Funeral Advantage is your final expense solution. These are small whole life policies that your loved ones can use to take care of your final expenses.
They are great for fixed incomes.
No age restrictions
No medical restrictions
Cash Insurance Benefit
Family Support Services
Call Affordable Insurance today at 702-437-0076 or stop by and see how much you can save on your insurance policy. Se habla Español.